Graze Master's Del Ficke: Partnering for Success
Why I Joined Agoro Carbon
On Positive Impact For Agriculture
In agriculture, we sometimes tend to not think as we should about the global picture. We may get hung up on the things that are just in our backyards, for good reason, because you have to do things for yourself and family, before you can help others on a global stage. The time has come to branch out to make the positive impact I want for agriculture on both the local and global scale.  
On Choosing The Right Carbon Partner
I have had the chance to go through the inner-workings of several carbon companies. Although they all most likely have some good attributes and offerings, some just aren't good enough for myself, my customers, families and friends.  
It boils down to the people and the offering. Agoro was not trying to sell me something to sequester carbon.  I am also extremely impressed with the people.  And, most important in a lot of ways, is the fact Agoro recognizes and prioritizes pasture and rangeland acres, knowing that is one of the best places to sequester carbon, all while helping people in a sector of the ag industry, who are near and dear to me.  Livestock producers and those dreaming of being livestock producers, who have not always received some of the monetary support that other areas of agriculture have come to expect, are my passion and the backbone of our efforts in soil health.  
One thing that people can always count on with me is I will do the research.  I will bring forward programs that work and if they don't continue to evolve for the good of my customers, that are friends and family, we move on and find something that will work for them and improve their operations.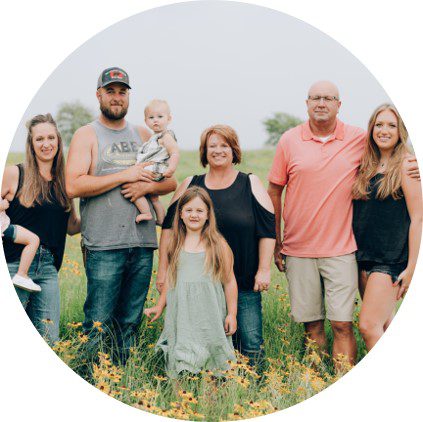 Our Legacy & Lasting Impact
The Graze Master Group has been asked to play an integral role in shaping the Agoro vision for your future generations and their success.  Case in point, this program is backed by one of the largest fertilizer companies in the world that knows we need to do better.  We can all do better. 
For our team, this is a prime example of championing for the right cause.  We clearly understand it's not going to be easy and we clearly understand what we're up against.  We're up for this for the long haul and we are ready to get to work. 
Learn more about Del Ficke's perspective as a cattle producer, breeder and family man who's working to pass on a sustainable operation to his family here or at Graze Master's website.
Published on: November 1, 2022