Carbon Farming With Agoro Carbon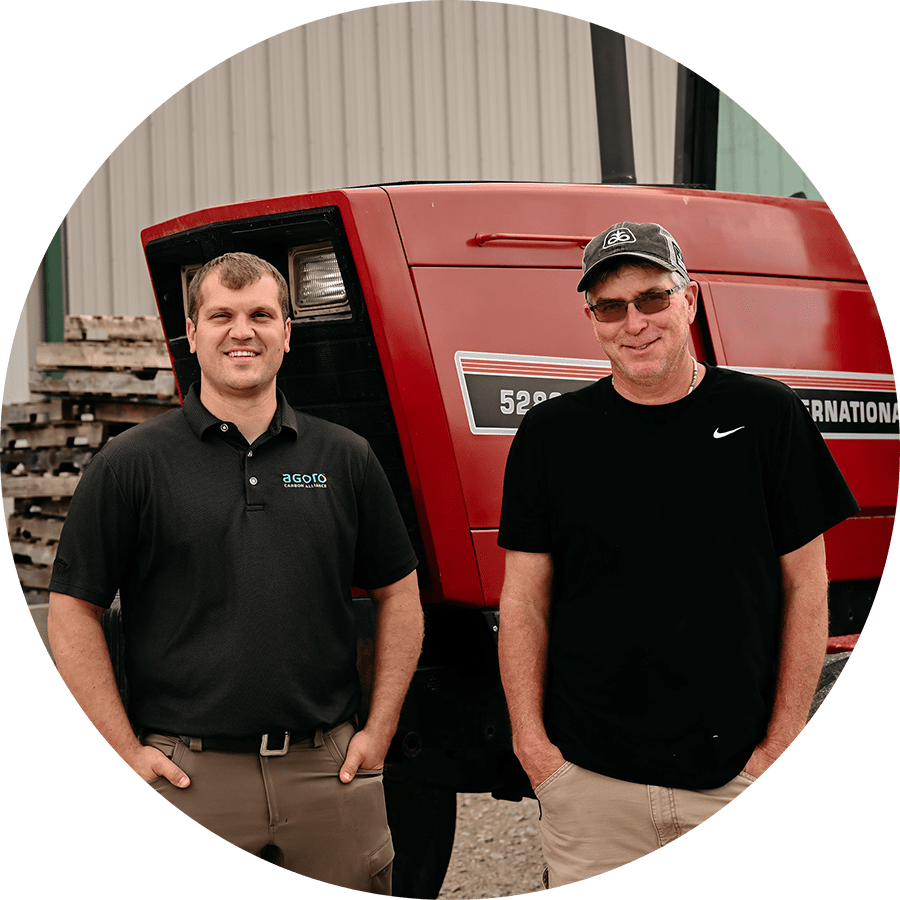 Carbon farming involves implementing practices that are known to improve the rate at which CO2 is removed from the atmosphere and converted to plant material and/or soil organic matter. It includes a variety of agricultural methods aimed at sequestering atmospheric carbon into the soil.
Agoro Carbon partners with farmers and ranchers to help implement established conservation practices. Our business model enables farmers and ranchers to get paid to deploy these operational changes, ensuring a profitable and simplified adoption of established agronomic practices.
Carbon credits create revenue to offset the uncertainty that comes with implementing operational change.
By enrolling in the Agoro Carbon credit program, farmers and ranchers gain an experienced partner to share the risk of adopting new farming practices, and add a source of income. Demand for carbon credits is projected to exceed supply over the next several decades, putting growers in a unique position to capitalize on the opportunity.
Carbon Payments
Payments are made for new tons of carbon captured (above the baseline soil samples) and are measured in ton (equivalent to 2,205 pounds). A per-ton price is established for each payment method, and allows for market price appreciation during the length of the contract.
Beyond the revenue generated from selling carbon credits, farmers have the potential to benefit from long-term productivity improvements brought about by conservation practices and healthier soils. Begin your partnership with Agoro Carbon to start earning today!
Make Practice Changes & Get Paid to Improve Your Soil
Learn more about how these practice changes can reduce or capture carbon, driving your opportunity to maximize carbon credit generation.
We  provide free agronomic advice and support to help you implement and maintain the practices that are right for your operation, backed by more than a century of expertise from Yara International, a respected global leader in crop nutrition.
Our program brings cash flow into producers' operations from the start, with two payment options:
Carbon based payments are payments made upon credit issuance, on ton captured above baseline results, after verification is complete.
Carbon prepayments are available when financing option is selected under applicable criteria, contact us for a custom quote.